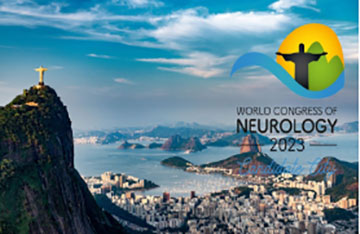 With 95 certified residency programs in neurology, offering 375 PGY-1 annually, and 4,300 affiliated members, Brazil is a strong candidate to host the World Congress of Neurology 2023.
Many countries already have given their support to Rio during a meeting in October 2018 at the PAFNS Congress in Sao Paulo, Brazil. Holding the WFN Congress will provide a unique opportunity for this large population of neurologists and professionals in the field to join us in a memorable meeting.
Also, holding this Congress in Brazil will provide the WFN with an excellent opportunity to accomplish its mission to promote education in neurology in Brazil and Latin America. Rio de Janeiro, with a wide infrastructure of tourist services, receives more than 2 million foreign tourists annually.
Rio de Janeiro is ranked among the most popular destinations in the world for hosting cultural, commercial, technical, and scientific events—fairs, symposiums, congresses, and exhibitions.
The convention center is in a safe area of Barra da Tijuca and offers a variety of accommodations, food, entertainment, beaches, shopping areas, and among other things, an intense night.