Four European cities are bidding to host the World Congress of Neurology 2021, an international conference focused on advancing the diagnosis and treatment of neurological disorders. In this issue, World Neurology publishes four articles written by neurology organizations and professionals about why WCN 2021 should take place in Copenhagen, London, Marseille, or Rome.
Members of the Association of British Neurologists (ABN) invite their colleagues throughout the world to join them in London to celebrate the 2021 World Congress of Neurology.
We last hosted this event in London in 2001, achieving a still unbroken record in delegate numbers. Much has happened in the intervening decades, both in London and in British neurology.
Excellent venue: Our proposed venue, London ExCeL, played its role as a sporting venue during the 2012 Olympics and has attracted a substantial number of successful medical congresses, consistently achieving higher delegate numbers than in previous or subsequent years. The Elizabeth Crossrail line, opening in 2018, should further enhance the venue's appeal, reducing travel time into central London to just 15 minutes.
Neurology in the United Kingdom has grown significantly since 2001, from about 400 consultant neurologists in 2001 to almost 800 in 2016. The ABN has more than 1,500 members, more than half of whom are consultant neurologists, with a growing and enthusiastic younger membership of trainees, junior doctors, and medical students.
Successful meetings: Our 2016 annual conference, held in cooperation with the British Pediatric Neurology Association, attracted over 700 delegates supported by 100 abstract bursaries available to early career researchers. We hope to exceed that figure at our 85th anniversary meeting in 2017. Our regular pre-meeting training and development day, which includes sessions for foundation doctors, trainees, and general practitioners, has grown in popularity each year. Its work was reinforced in 2016 by the introduction of a Medical Students Day, which attracted over 100 delegates.
The association also held a joint symposium with the British Neuroscience Association in September 2016. It contributes symposia to its biennial Festival of Neuroscience and has commenced work with the Society of British Neurological Surgeons on a joint meeting planned for autumn 2018. We are confident that a London-based World Congress of Neurology would be of great interest to our colleagues in other neuroscience disciplines. Indeed, our bid is supported by 12 of our fellow U.K. and Irish neuroscience associations, and we offer these reasons we should host WCN 2021.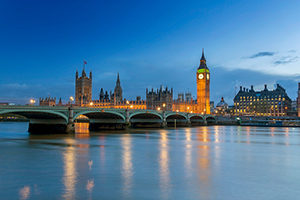 Engaged and active membership: The ABN has more than 150 consultant and trainee members directly involved in council, research, training, services, standards, and subspecialty advisory committee roles. These comprise an excellent pool of experience and enthusiasm from which to appoint our scientific program, teaching, social, and other congress committees.
Committed to education: We are committed to developing neurological training at home and abroad. Current projects include abstract bursaries (for early career researchers attending ABN meetings), travel bursaries (facilitating educational and research visits to developing countries), clinical research training fellowships (supporting the next generation of researchers), undergraduate prizes and intercalated degree bursaries (encouraging undergraduate interest in neurology). We provide speakers to many overseas meetings, and our international committee is charged with reviewing and extending this work.
Superb travel connections: Our chosen venue, London ExCeL, is in the best-connected city in the world that can be reached by more people, from more destinations, in less time, than any other global destination. WCN2021 will take place three years after the high-speed London Crossrail link opens, speeding conference attendees to the venue to hear the most cutting-edge neuroscience at a truly globally connected conference center. It will provide direct access from Heathrow Airport to ExCeL in 43 minutes, with 12 trains per hour that can carry 1,500 passengers.
U.K. is open: The ABN's 2017 annual meeting theme in Liverpool is "A Port to a World." This theme reflects our approach to neurology — welcoming colleagues from around the globe, treating patients from every land and every part of society, and traveling overseas to learn and to share skills. Thus for us, WCN2021 in London will be an even bigger "port" to welcome the global neurological community.
A notable anniversary: 2021 is a particularly appropriate year to invite the neurological world to London as it marks the 400th anniversary of the birth of Thomas Willis, considered by many as the father of neurology. He was the first to coin the term "neurology" and to identify the Circle of Willis anatomically. What better place for the WFN to celebrate this anniversary than in the country of his birth?
We believe that a London-based World Congress of Neurology would be both popular and scientifically successful, and we hope that we will be given the opportunity to welcome the congress to London in 2021.
Hashtag: #NeurologyIsOpen #LondonIsOpen Vote London #WFN2021