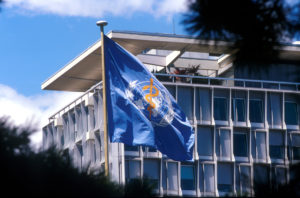 The World Federation of Neurology successfully supported the International League Against Epilepsy (ILAE) in the adoption of a decision by the WHO Executive Board in relation to epilepsy and other neurological disorders. Support for the draft decision proposed by the Russian Federation and co-sponsored by China, Guyana, and many other member states, including the European Union, was overwhelming. 
This is the first time that neurological disorders have been referred to collectively in a WHO decision and provides an opportunity to promote neurological disorders, including inequities of access to quality neurological care within the global organization. It also provides significant impetus to the longstanding campaign the ILAE has conducted to have epilepsy considered a public health imperative and the adoption of coordinated care campaigns. 
The WFN acknowledges the hard work done by the ILAE; Prof. Samuel Wiebe, its president; the Russian Federation; and Dr. Alla Guehkt, WFN trustee. 
William M. Carroll
WFN president