Neurology Update in Kazakhstan 2023
By Aida Kondybayeva, MD, PhD
The Fifth International Educational Forum Neurology Update in Kazakhstan 2023 was held March 10-11, 2023. The forum was held in hybrid mode. With the joint work of the Kazakhstan National Association of Neurologists Neuroscience (KNANN) and the faculty of medicine and health at the al-Farabi Kazakh National University (al-Farabi KazNU). The event was attended by 846 doctors, including neurologists, internists, GPs, rehabilitation specialists, and intensive care specialists from Kazakhstan, Kyrgyzstan, and Uzbekistan.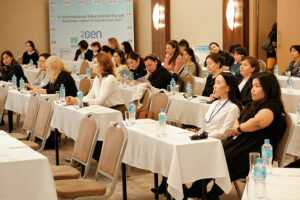 Welcoming speeches to the participants were given by Prof. Saltanat Kamenova, president of KNANN; Prof. Zhanna Kalmataeva, dean of the faculty of medicine and health at al-Farabi KazNU; Aizhan Sadykova, president of the National Medical Association; and Symbat Abzalieva, deputy director of the Higher School of Medicine at al-Farabi KazNU. They noted the special significance of the forum for all practitioners who took part in this event.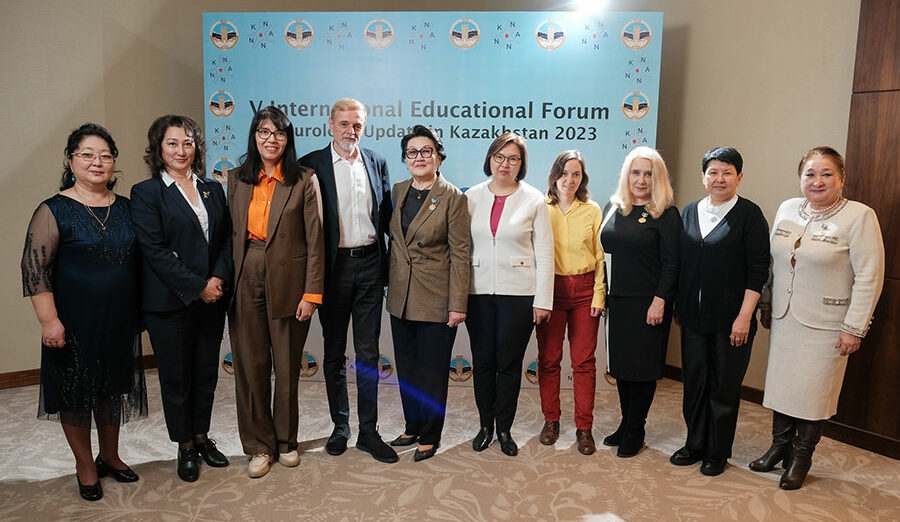 The speakers of the Forum were Prof. Valery Feigin (New Zealand), Prof. Natan M. Bornstein (Israel), Prof. Adnan Siddiqui (U.S.), Prof. Afshin Divani (U.S.), Prof. Mesoud Ashina (Denmark), Prof. Tatyana Negrich (Ukraine), Prof. Aksel Siva (Turkey), as well as doctors from Kazakhstan: Saltanat Kamenova, Bagyzhan Syzdykova, Korlan Saduakasova, Tatiana Kaimak, Maksharip Martazanov, Aigul Akimniyazova, Gulnar Kabdrakhmanova, Karlygash Kuzhibaeva, and Aida Kondybaeva.
Current issues of neurological diseases were discussed, including autism, migraine, multiple sclerosis, myasthenia gravis, pain, and stroke.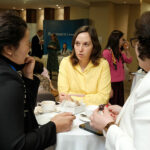 Within the framework of the forum, there was a master class titled, "Evidence-Based Neurology. How to Search for Information to Answer Specific Clinical Questions, Interpret and Critically Evaluate Scientific Evidence." This training course was organized for young doctors and discussed the basic concepts and tools of evidence-based medicine, as well as their application in clinical and scientific practice. The course was conducted by doctors Maurizio Leone (Italy), Luca Vignatelli (Italy), Katina Aleksovska (Macedonia), and Teia Kobulashvili (Austria). •
Aida Kondybayeva, MD, PhD, is a neurologist and chair of the Educational Committee at Kazakhstan National Association of Neurologist "Neuroscience" Institutional Delegate of the European Academy of Neurology from Kazakhstan.