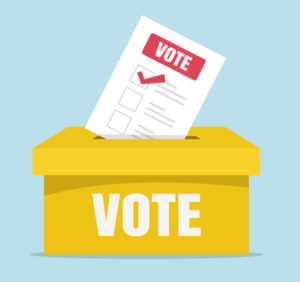 This October, at the Annual General Meeting (AGM) of the Council of Delegates (COD), elections will be held for the following positions:
President. To take office Jan. 1, 2022 (position vacated by Prof. William Carroll).
First Vice President. To take office Jan. 1, 2022 (position vacated by Prof. Ryuji Kaji).
One Elected Trustee. To take office from date of election in October 2021 (position vacated by Prof. Alla Guekht who is eligible for re-election).
The names of candidates to be considered for nomination can be submitted together with written confirmation of their willingness to stand for election, a brief curriculum vitae (a single type-written page) and written support for their nomination from their national societies. These should reach the WFN London Secretariat office by Monday, April 12.
The Nominating Committee will scrutinize all submissions received and compile an official list six months before the date of the election.
Candidates for the positions of president and first vice president will be required to provide a statement of their goals and objectives for the WFN if elected, which will be published in World Neurology. They will also be required to present a short statement by video prior to the election at a date to be advised. Videos will be available for viewing on the website before the election process begins. This date will also be advised.
Please note that following the closing date, additional nominations can be submitted up to 30 days before the election process by five or more member societies acting jointly.
As in 2020, elections will be conducted electronically in time for the announcement of the successful candidates at the AGM. •