Prof. Maged Abdel Naseer
The Egyptian Society of Neurology was founded in 1955. It serves as a minaret of neurological education, brainstorming of new ideas and sharing of updates.
Since 1999, members of the society have been holding an annual conference in the capital city under the name of the Cairo International Neurology Conference (CNC).
More than 700 attendees enriched the 2019 conference with their participation in various pre-conference workshops, including epilepsy, EEG in the ICU, headache, stroke medicine and neurointervention, neuromuscular ultrasound, and movement disorders. This was followed by conference symposia and sessions showing a mosaic attendance from all over Egypt.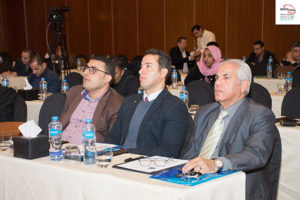 This year's 20th CNC was a special one because it was honored by the presence of neurology experts from different parts of the world in addition to different Arab countries including Libya, Sudan, Jordan, Tunisia, and Kingdom of Saudi Arabia. Interesting, for the first time in many years, Iraqi experts were able to make it to the CNC.
The story that began with the pharaohs will never end. •
Prof. Maged Abdel Naseer is the WFN delegate from Egypt.