By Steven L. Lewis, MD, and Andrea J. Weiss, MA
As this year marks my (SL's) 10th year as editor-in-chief of Continuum: Lifelong Learning in Neurology, we've written this article to provide a brief update on the AAN/WFN Continuum Education Program for low- and lower-middle-income countries, a program that we are privileged to administer.
Continuum is the official CME Journal of the AAN and is currently in its 29th year of publication. Continuum is published six times per year, within a three-year curricular cycle of topics. This means that over every three-year period, all 15 "core" Continuum topics in neurology are covered, with three issues devoted to "noncore" topics (for example, topics such as the neurology of pregnancy) which are not necessarily covered in every three-year curricular cycle. See Table 1 for a list of core topics covered over every three-year cycle in Continuum.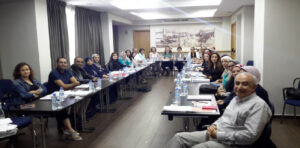 The WFN/AAN Continuum program for low- and lower-middle-income countries occurs through the generous donation of 400 print copies of each issue of Continuum from the AAN and its publisher, Wolters-Kluwer, while also providing online access to issues. The program allows access for continuing education and self-assessment, point-of-care use, as well as use in Continuum user groups where the content is used as the basis for joint educational activities. Now being distributed to 49 countries worldwide, this important educational resource has been integral in the education and continued education for neurologists worldwide. Continuum user groups have included in-person and (increasingly) virtual meetings, using the material in each issue as a source of content for presentations and group discussions.
Continuum and the WFN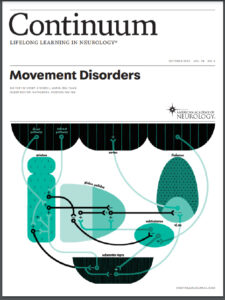 Given the importance of Continuum in worldwide neurology education, and in particular the continued education of neurologists in low- and lower-middle-income countries, the WFN has now created a Continuum subcommittee of the Education Committee, consisting of members from the AAN Continuum editorial office and members of the WFN executive leadership. This will enable enhanced mutual collaboration to continue to optimize the program's evolution for the purpose of ensuring that this vital resource is available and utilized as optimally as possible globally.
Continuum's Commitment to Equity, Diversity, and Inclusion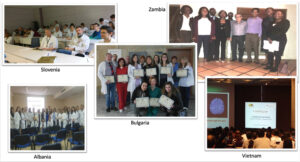 Continuum is committed to diversity, including within its editorial board as well as in the selection of guest editors and in the selection of content experts to write articles for each issue. All authors for Continuum are instructed to include relevant information in each article about health care inequities and disparities and some issues have even begun to incorporate entire articles devoted to this critically important topic1.
Summary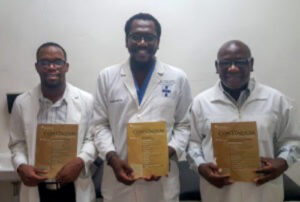 We are pleased that this vital resource has been so well received and used by so many neurologists (and trainees) worldwide. We look forward to continuing to provide this important educational journal to neurologists in low- and lower-middle-income countries and look forward to hearing from neurologists to learn of any ways that we can enhance this program for the goal of providing the most up-to-date information to neurologists throughout the world. •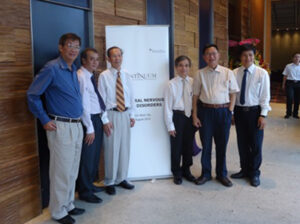 Steven Lewis is acting secretary general of the WFN, editor-in-chief of Continuum: Lifelong Learning in Neurology, and editor of World Neurology. Andrea Weiss is executive editor for Education and News Publications for the AAN.
References:
Balls-Berry JE, Babulal GM. Health disparities in dementia. Continuum (Minneap Minn) 2022;28:872-884.
Continuum Core Topics
(always covered over every three-year curricular cycle of issues).
Behavioral Neurology and Psychiatry
Cerebrovascular Diseases
Dementia
Epilepsy
Headache
Movement Disorders
Multiple Sclerosis and Other Demyelinating Diseases
Muscle and Neuromuscular Junction Disorders
Neurocritical Care
Neuro-Infectious Diseases
Neurology of Systemic Disease
Neuro-Oncology
Peripheral Nerve and Motor Neuron Disorders
Sleep Neurology
Spinal Cord Disorders