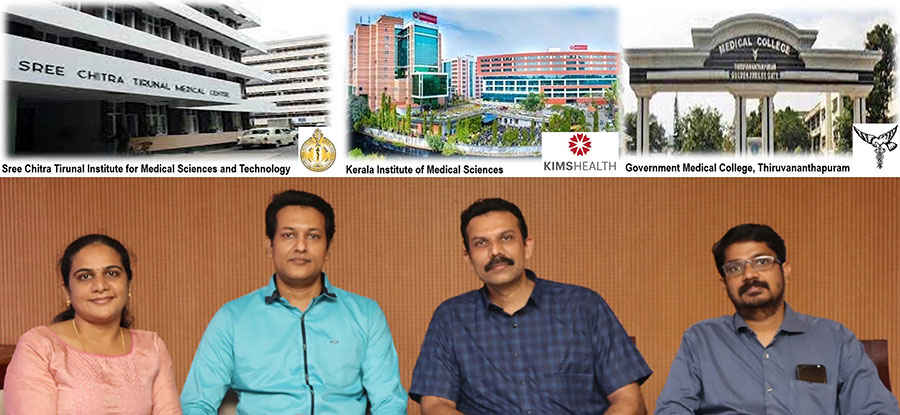 The Colosseum, an iconic symbol of Imperial Rome, is one of the new seven wonders of the world. We, the winners of the Ninth Tournament of the Minds (TOM) 2021 at the XXV World Congress of Neurology, organized by the World Federation of Neurology (WFN), would like to thank the WFN and the quiz masters for the exhilarating sessions in a virtual Colosseum!
We enjoyed the adrenaline-oozing experience and winning the intellectual gladiatorial contest. "TOM" has given us fame and recognition akin to triumphing in a combat in the largest standing amphitheater. The show, like "munera," was both informative and worthwhile.
Quiz masters made sure it was a level playing field by providing questions from different neurology subspecialties, flavored with images, histopathology slides, and videos, improvising at each turn. This kept us on our toes throughout the three days of quizzing.
It broadened our horizon, sharpened our reflexes, and gave us international acclaim. We salute the other contestants of this cerebral war who helped to whet our cognitive edges.
Our mentors and institutions were proud that we were trained appropriately to battle and emerge victorious in an international cauldron.
All four of us did our medical graduation in the same institute, Government Medical College Thiruvananthapuram in Kerala, India. We all did our MD in internal medicine (three-year course) followed by DM in neurology (three-year course) and subsequently did fellowship training. We are working in our subspecialities of interest (stroke, epilepsy, movement disorder, demyelinating disorders) as consultants at three different, though adjacent, institutes situated in Thiruvananthapuram, Kerala, India.
Dr. Suresh Chandran is at Kerala Institute of Medical Sciences (KIMS), Dr. Ajith Cherian and Dr. Divya K.P. are at Sree Chitra Tirunal Institute of Medical Sciences (SCTIMST), and Dr. Dileep Ramachandran is at the Government Medical College, Thiruvananthapuram (TMC).
We train DM residents and post-doctoral fellowship students in our institutes. We believe that this colossal experience would help us in our future endeavors.
Once again, thank you for the exposure, and we look forward to meeting you all in the future. •