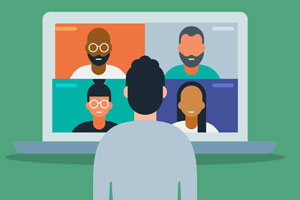 The World Federation of Neurology and the African Academy of Neurology are delighted to announce to you their first virtual one-day teaching course, the WFN/AFAN e-Learning Day, which will be held on Saturday, October 10, 2020.
This educational event will include speakers from the European Academy of Neurology (EAN), the American Academy of Neurology (AAN), and the World Stroke Organization (WSO). It will bring together neurologists and residents in neurology in Africa and around the globe.
The main topic will be "Stroke: A Treatable and Preventable Disease." It will be treated in four scientific sessions.
Through this initiative we will discuss stroke from bench to bedside with a collection of educational lectures that will be presented by a group of experts capable of providing deep insight into the latest developments in their field.
More details regarding the first WFN/AFAN e-Learning Day and registration will be announced soon on the WFN website.