EAN Congress
By Syrine Ben Mammou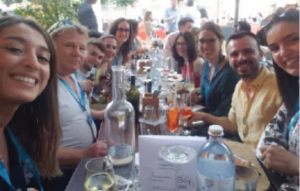 Thanks to World Federation of Neurology, I had the opportunity to attend the Eighth European Academy of Neurology Congress June 25-28, 2022, in Vienna Austria.
Since the COVID-19 pandemic, many conferences were cancelled or presented virtually. This was my first participation in an international congress of neurology as a junior resident.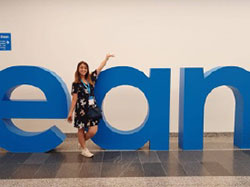 During the three days of the conference, I was in sessions revolving around different interesting topics in the field. I am highly interested in inflammatory diseases, and thanks to this opportunity I was able to attend multiple sclerosis discussions. The highlight of my journey was the plenary symposium about improving lives and reducing burden. It was interesting to me as a medical doctor from a low-income country.
Overall, it was an enriching experience during which I had the opportunity to meet and connect with professors and residents in neurology from all over the world. We had various talks about our countries' health systems, our current work, and future projects. I also had the honor to meet Dr. Claudio Bassetti.
Finally, I hope that I will have the opportunity to attend a conference again in the upcoming years to do presentations about the work that we do in my country. I hope these opportunities of travel fellowships will be more accessible for junior doctors/residents from low-income countries. •
Dr. Ben Mammou is a neurology resident in Tunis, Tunisia.